WE'RE FOR
A FITTER PLANET
WE DELIVER THE WORLD'S BEST WORKOUTS
IN CLUBS AND ANYWHERE ON-DEMAND.
We do this by distributing, selling and supporting fitness classes,
instructor training and products throughout Asia Pacific.
our values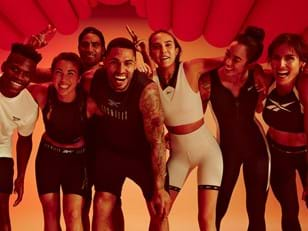 UNITED
Our customers, our instructors and our people are our team. We succeed as one.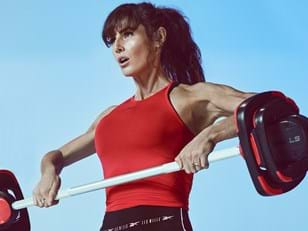 BE BRAVE
We aim to be undisputed world champions in fitness, and we relentlessly pursue that goal.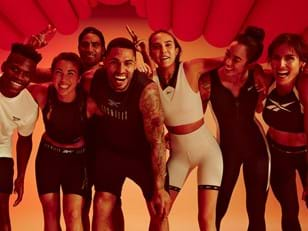 CHANGE THE WORLD
We are devoted to health and wellbeing. Creating a fitter planet is the reason we are here.
HERE'S OUR STORY
From the 1950s to 1970s New Zealand athlete, Les Mills competed in discus, shotput and weightlifting in four Olympic and Commonwealth Games events, including a Gold Medal for discus in 1966, and a shotput record that would be maintained for the following 44 years.

In 1968, Les and his wife Colleen opened the very first Les Mills gym in Auckland.

Fast-forward to 1995, when a man named Bill Robertson – the owner of Deakin Health Spa in Canberra (now Fitness First Deakin) – discovered the original version of BODYPUMP® in a gym chain in New Zealand called "Les Mills". This innovative program was a pre-choreographed barbell workout, and Bill immediately recognised its potential to solve the challenge of how to refresh the empty aerobics classes in Australian health clubs. BODYPUMP was never intended for a wider market, but Bill negotiated the export of the program to Australia, and after only a few years BODYPUMP revolutionised the fitness industry by becoming the world's most famous group exercise class.

A year later in 1996, following the massive success of BODYPUMP, Bill founded Les Mills Asia Pacific and co-founded Les Mills International. Les Mills International has since become a global market leader in group fitness and team training solutions, with more than 6 million workouts being delivered every week, by 140,000 certified instructors, across 21,000+ clubs and homes in 110 countries.

Les Mills Asia Pacific is responsible for the licensing of Les Mills programs and group fitness solutions, the education of Les Mills Instructors, and the provision of SMART TECH fitness equipment throughout Australia and Southeast Asia (including Malaysia, Philippines, Indonesia, Singapore, Brunei, Vietnam, Thailand, Myanmar, Cambodia, Maldives, Guam, Laos and Papua New Guinea).

Les Mills Asia Pacific is for a fitter planet. We achieve this by creating healthier businesses by making more people love their club.

To learn more about the Les Mills International journey click here.
MEET OUR LEADERSHIP TEAM
Bill Robertson
Founder & Director, Les Mills Asia Pacific
Nathan Robertson
Executive Chair & Managing Director
Ryan Hogan
Chief Executive Officer
Hylton Drake
Chief Operating Officer
Nick Mason
IT Manager
Claire Stark
Operations Manager
Amanda Breen
People & Culture Director
Lena Lim
Marketing Director
Gary Leung
Financial Controller
Riyo Fukunaga
Trainer Team Manager SEA & Head Trainer